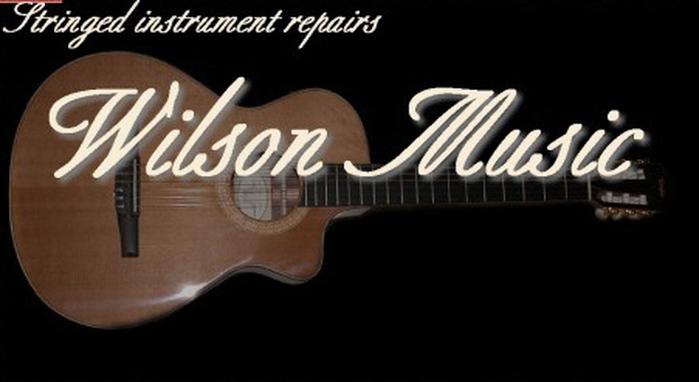 Wilson's Music Stores were primarily guitar and combo equipment oriented retail music stores. Our music store business actually started around 1958 at our home near Lincoln, DE. My dad played a variety of instruments so he always had a few stringed instruments around the house and my mom played the Hammond organ. Dad knew a lot of musicians and since I was playing the steel and Spanish guitar he decided to keep a few extra strings and such around. Soon my closet was filled with parts, picks and strings. Teen aged rockers, country pickers and jazz players were all riding out to our house regularly to get supplies. My dad bought and sold used instruments too. A year or so later he set up a regular music store above his shop across the road from our house and it grew a bit more. Around 1962 it became a full time business for the family at 8 South Walnut Street in Milford, Delaware. By 1965 we started a store on Loockerman Street in Dover and that became quite successful and a popular place for players to hang out. We found success selling quality used instruments, mostly cherry picked from stores and pawn shops in the surrounding cities, and a few student instruments. Gradually our stores became a dealer for most of the popular brands of the era. Jam sessions became common place on weekends and that led to my regularly jamming with all types of musicians. Eventually a regular band of players was organized and a Saturday morning country radio show on Georgetown, Delaware's W.J.W.L. During the store years I gradually learned a lot more about fine tuning instruments to play better and how to repair most damages. We continued on with the retail store business in Milford until 1978 when I started a recording studio business at our Milford location. I still kept a parts counter with strings, picks, accessories plus a few instruments and I still offered service and repairs on instruments to our customers for a few more years.The main focus from 1978 until 1985 became the studio business and of course regularly playing in popular bands. Around 199 I decided to offer repair services so I called my friends and the regional music stores. It's been quite steady ever since.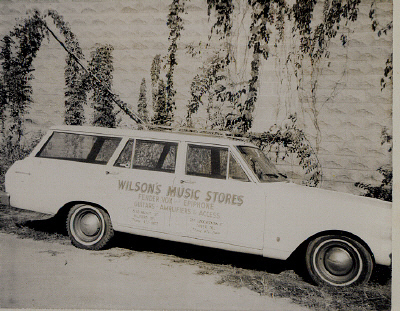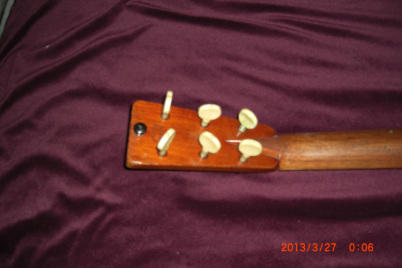 An 1845 Martin I restored in 2013 for a doctor in South Carolina. Sometimes you are pleased with the results of all the work you expended on getting an old instrument back in order. Sometimes they have a grand reputation to live up to and and you expect a lot. Then there's a few instruments that come along and totally re write your view on certain instruments made in the past. This was one such instrument. My father had an old Martin New Yorker made in the early 1830s and it was nice but just a cool parlor guitar. I expected this 1845 instrument to be similar but I was very wrong. This old Martin was a wreck in many ways. It had several top cracks from drying out. Some long side cracks and both the back and top plates were loose. Of course most of her braces were also loose and some were cracked. Large sections of her edge kerfing was missing inside and on the lower bout on one side of her she had a good sized hole. I was told that hole was knocked in it by the owner's son on his tricycle some 60 years prior. Part of her real ivory binding and herringbone front inlays were gone as well along with a section of the back's herringbone zipper stripe. It took a lot of figuring out and fixing to get her back in playing condition but once I strung it up I was truly blown away. The instrument was huge sounding for it's diminutive size and filled my shop. The tone was just amazing in every aspect. It was very lightly constructed and the whole instrument seemed alive. She had what would become Martin's most preferred wood combination. A spruce top, Brazilian rosewood back , sides and head stock face, mahogany neck, ebony fingerboard, strap buttons and bridge and ivory binding, bridge saddle, tuning pegs, nut and binding. The top featured Martin's revolutionary X bracing pattern that was scalloped, not ladder or fan bracing as many used. She also had a pinned bridge and a very easy to play neck that was still perfectly straight. Intonation with medium nylon strings was dead on. The ivory pegs were set into tapered ebony bearings in the head stock and worked like butter. It seems that C.F. Martin had what would be considered the great American guitar perfected about 15 years before the Civil War.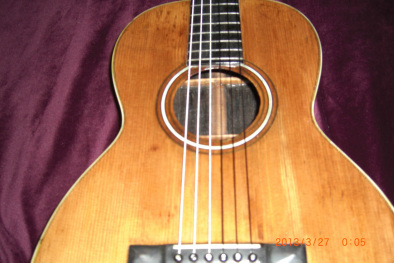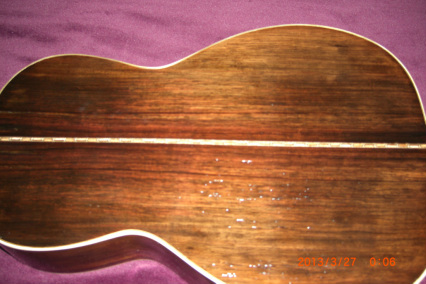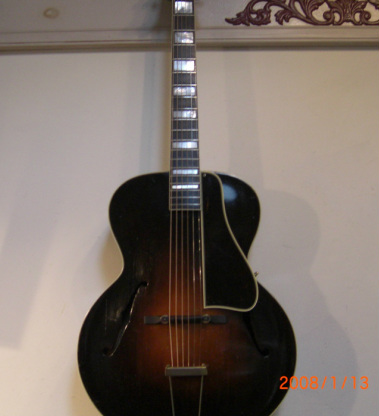 A 1929 Gibson L-5 I restored. This one was found in a trash can. All but one of the mother of pearl fingerboard inlays were missing. Those had to be made to size too since they were all hand cut and nothing matched the block inlays of today's Gibson models. The tuners were broken and vintage styled tuners replaced those. The elegant bound pick guard typically featured on all deluxe grade Gibsons and much of the multiple fingerboard binding were missing. I had to laminate new binding in the original pattern to look correct. The original era Gibson L-5 tail piece was in tact but the bridge was missing. That had to be fabricated from a similar ebony bridge. The top had multiple cracks but the rest of the body and the neck were fine. It was quite a project but well worth the effort. This guitar is owned by Earl Teat Music in Dover and can be seen in the show case in his office area down stairs. Several years ago it also survived Earl Teat Music's devastating Dover store fire. Lucky for the instrument it was displayed in a metal show case then but it still had a good amount of smoke and heat damage. Shortly afterwards she visited my shop again for some more restoration work. It survived amazingly well but the heat and steam destabilized some things. I leveled the frets again, cleaned and re polished the finish and hardware and re glued a couple of joints. I had given the original finish a light coat of Tru-oil gun oil finish to protect it . The original finish had beautiful color but was very dry and looking a bit thin here and there. The Tru-oil protected the original finish and gave it a nice depth without affecting the tone or look. During the fire the Tru-Oil coating protected the original finish under it and took the heat. A few years back I noticed the exact same model and era L-5 being played by Groucho Marx in one of the old Marx Brothers movies.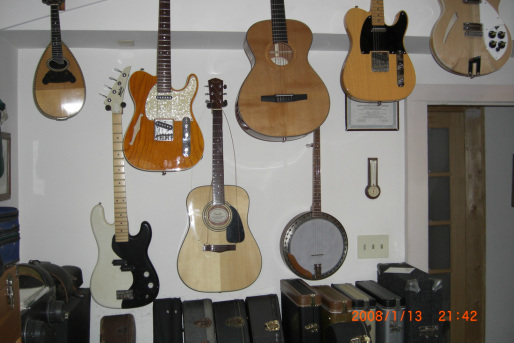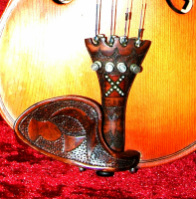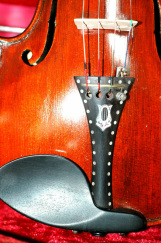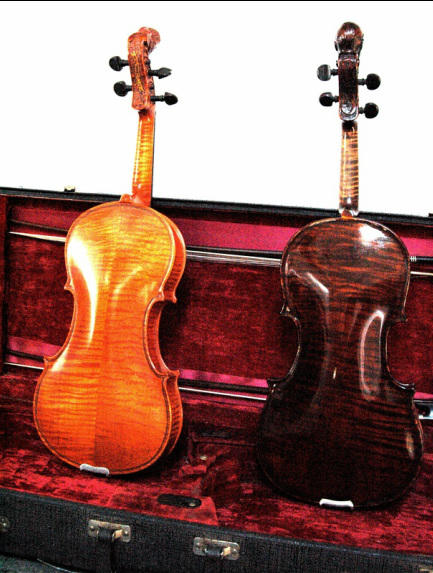 Stringed instrument repairs, restoration and custom work.

Wilson Music
506 S.E. Front Street
Milford, Delaware
19963

302-422-3890
jrwilsonmusic@verizon.net
www.jrwilsonmusic.com
Facebook Junior Wilson
Reverbnation Junior Wilson